At the CWC Meeting held on 9th May, 2018 the new Executive Committee for the 2018-2019 year was elected.  Read on to find out who was elected and to find out more about what each position on the Committee entails!
If you would like to get involved in the leadership of the CWC and are interested in becoming a member of the CWC Executive Committee in the future please get in touch with any member of this year's Executive Committee!
---
President – Heather Laughlin
The President is the face of the Club often representing the CWC at public functions. Overall, the President is responsible for the successful leadership and management of the Canadian Women's Club according to the strategic direction collectively set by the current year's Executive.
In accordance with the Club's Constitution, the President must be a Canadian citizen.
---
Vice President – Kelly Shepherd-Lewis
The Vice President assists the President and at times, may need to step in and perform the functions of the President. The Vice President also arranges the programs for monthly meetings by arranging speakers for the Club's monthly meetings.
In accordance with the Club's Constitution, the President must be a Canadian citizen.
---
Secretary – Marilyn Tisner
The Secretary documents the activities of the Club through the regular minutes and acts as the Archivi
st of the Club.
---
Treasurer – Cynthia Walker-Parks
The Treasurer maintains the financial records of the Club and liaises with the Membership Chairperson to ensure all membership dues collected are recorded.
---
Membership Chair – Anna-Lee Bayley
The priority of the Membership Chairperson is to welcome new members to the Club and help with their needs by liaising with women new to the island and providing useful information to help ease the transition to a new country. Other important aspects of this role include the maintenance of the Club's membership and collection of annual dues.
---
Assistant Membership Chair – Jessica Sears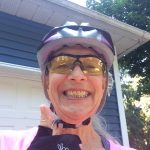 ---
Community Services Chair – Ann Smith

The Community Services Chairperson co-ordinates the Community Service projects of the Club. This fulfilling role includes evaluating all Requests For Donations received and overseeing the preparation of a Disbursements Recommendation to the Membership. Informative visits to the numerous charities supported by the Club also form part of this position's mandate.
---
Newsletter Editor – Ravina Thomas
The Newsletter Editor compiles and distributes a monthly newsletter to all active members.
---
Fundraising Committee – Arti Manaktala
The fundraising committee provides support to the specific committees set up to run fundraising events.
---
Social Committee – Charlotte Blumenshein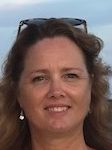 The function of the social committee is to coordinate all social activities of the Club.
---